Staff Betting Picks for NFL Week 2 and College Football (2022)
Our staff picks for NFL Week 2 and college football incorporate both algorithmic model predictions and our hands-on team and player research.
September 15, 2022 - by Jason Lisk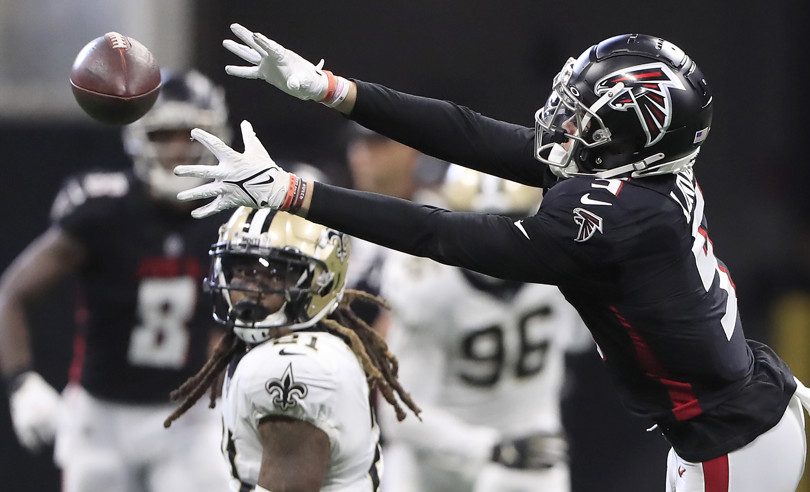 Can the Falcons catch the Rams sleeping in Week 2? (David J. Griffin/Icon Sportswire)
We're back with Week 2 of our weekly Staff Betting Picks feature for the 2022 NFL and college football seasons.
The picks listed in this article represent a curated selection of our favorite football betting picks each week, along with our rationale behind each pick.
If you're curious, you can read more about our Staff Picks and why we are introducing this feature here.
(As a quick history, we first introduced Staff Picks for March Madness 2022, which generated +20.1 units of profit across 84 picks. We also did Preseason Football Staff Picks over the summer, making 42 different picks.)
***ANNOUNCEMENT: We have also launched a Staff Picks Page that will have all the Staff Picks listed there.
We'll still publish the picks concurrently in this article through next Monday, September 19th. But going forward after that date, Staff Picks will only be available on the page. Check it out and give us any feedback.***
Pick Performance
In our first column of the season last week, our 13 staff picks went 8-5 for +2.8 units of profit (assuming a 1-unit flat bet on each pick).
You can see last week's picks and writeups here.
NFL Week 2 and CFB Betting Picks
Picks Made to Date: 13
Last Release: Sun Sep 18 at 8:30 a.m. ET
If you want to see the rationale at the time of the picks, you can click below.
Skip to writeups: NFL Team Picks (5) | NFL Player Picks (7) | NFL In-Season Futures (2) | CFB Picks (3)
Note: To see our Staff Picks going forward, you need to have a premium subscription that includes betting picks access, or sign up for a Week 2 free trial.
NFL Team Picks
RELEASED: Sunday, September 18 at 9:15 a.m. ET