NFL Betting Resources & Tools For The 2021 Season
Season predictions, Week 1 picks, odds and lines, win totals research, and more. Here's a list of resources for smarter NFL betting in 2021.
May 14, 2021 - by Jason Lisk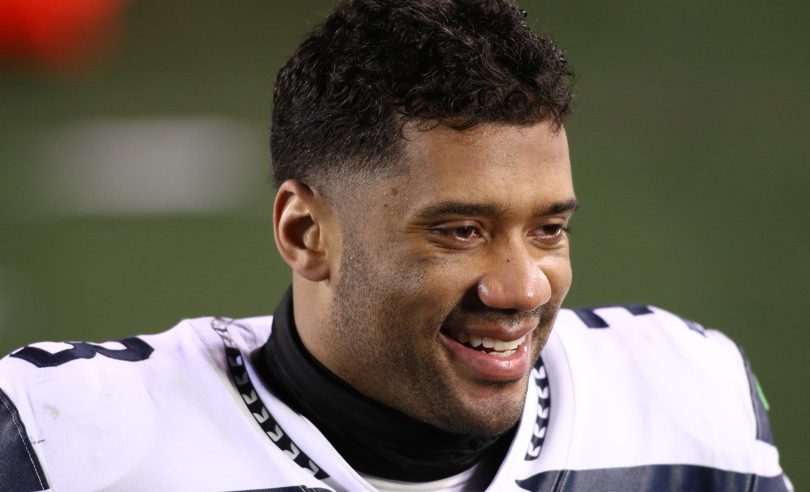 Russell Wilson is ready to rise and grind with our 2021 preseason content (Photo by Kyle Ross/Icon Sportswire)
We are happy to announce our 2021 NFL coverage is live, earlier than ever.
With the conclusion of the NFL Draft and the release of the NFL schedule, we now know most of the information we need to project the upcoming 2021 season.
(Sure, things will change if QB Aaron Rodgers leaves Green Bay, but barring any other potential bombshell developments, our 2021 NFL predictions aren't likely to change too much before the NFL season officially kicks off on September 8, 2021.)
For your consumption and 2021 NFL betting research pleasure, here's a master of list of important NFL betting resources and tools we have available across BetIQ.com and its sister site, TeamRankings.com.
NFL Predictions & Rankings
We make preseason NFL predictions by first calculating a predictive rating for each team, then running 10,000 computer simulations of the 2021 season every morning. It's an intensive, data-driven process that historically has done a solid job identifying value in preseason NFL win totals lines.
2021 NFL Predictions
You can see every team's predictive rating, final regular season record prediction, and chances of reaching and advancing in the playoffs on our new NFL season predictions page. This page also allows you to access our historical preseason and in-season NFL ratings and predictions going back to the 2013 season.
2021 NFL Preseason Predictions (Article)
This article presents and reviews our 2021 division standings predictions (plus some other data such as win totals and Super Bowl win odds), providing some notable highlights along the way.
2021 NFL Preseason Rankings (Article)
This article presents and reviews our 2021 NFL team rankings and the predictive ratings underlying them. It also hits on some highlights and explanations of why we rated certain teams the way we did.
NFL Preseason Rankings Methodology (Article)
If you want to know more about the logic and process behind our preseason NFL team ratings and rankings, grab a cold frosty beverage of choice, settle into your chair and read this article.
NFL Win Totals Betting
As part of our data gathering and analysis work for our 2021 NFL preseason predictions, we analyzed how teams performed against historical NFL win totals betting lines based on various factors. We've summarized some of the findings in the articles below.
How Coaching Factors Impact NFL Win Totals (Article)
A look into some factors like age, experience, and how teams perform based on the length of the coach's tenure with the franchise
How Quarterback Factors Impact NFL Win Totals (Article)
a dive into how teams perform based on how many games the projected quarterback played for the same team the previous year, the quarterback's age, and more.
How Offensive Age Impacts NFL Win Totals (Article)
ew research into the offensive age of teams the prior season revealed some interesting findings, that have now been incorporated into our predictive modeling for 2021.
NFL Odds
With the 2021 NFL schedule now released, many sportsbooks already offer betting odds for the 2020 NFL Week 1 matchups, including point spreads, over/under (totals) lines, and moneyline odds.
NFL Betting Picks
With Week 1 betting lines out and our 2021 NFL section launched earlier than ever before, our algorithmic models are already generating betting picks for NFL Week 1.
NFL Week 1 Point Spread Picks (ATS)
Fantasy Football
We introduced fantasy football draft rankings and player projections last year, and they're back for 2021. We've also created team-level stat projections for the 2021 season that serve as the basis for our player projections and fantasy rankings.
Fantasy Football 2021
Includes fantasy football draft rankings (by position, scoring systems and league size), value scores, player projections, and strategy articles for the 2021 season.
Fantasy Football Projections Methodology (Article)