How Our Official Fantasy Football Player Projections Were Created
The fantasy football player projections are out. Here is a summary of how we came up with these projections for the 2022 season.
May 12, 2023 - by Jason Lisk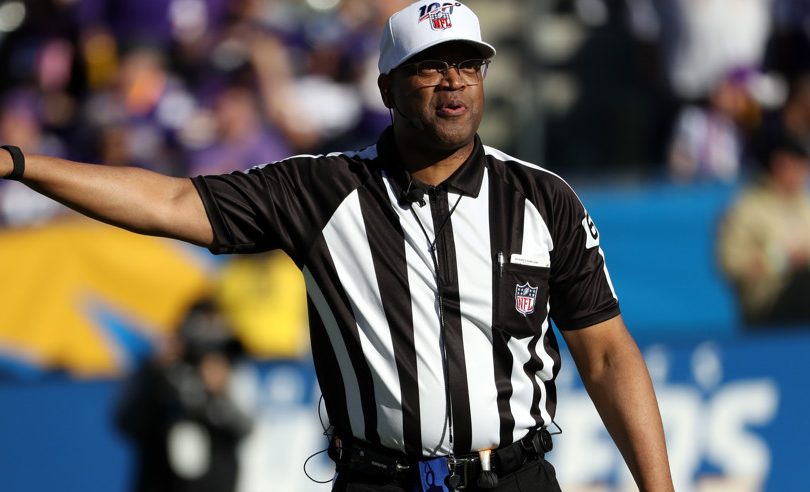 Our official fantasy projections are out, not to be confused with our fantasy official rankings, where Ron Torbert ranks in the top 5 (Photo by Kiyoshi Mio/Icon Sportswire)
Our 2023 Fantasy Football projections and fantasy football rankings are live. This post gives an overview of how we developed the specific player stat projections that go into how players are ranked.
The general method was:
We created team projections (which you can read about in more detail) using a variety of stats, and by identifying similar teams from the recent past;
We created three sets of player projections based on completely different models;
We divided the team stats among the players based on the combined results of those three player models.
Combining the Player Models to Create Player Fantasy Point Projections
We used three different models and combined all three for the final player projections. Those models were:
Similar Player Model
We found historical players similar to this year's fantasy players at quarterback, running back, wide receiver, and tight end. To do so, we looked at 2022 stats. We also included personal characteristics and team stats for this year's players, and found past players with similar profiles. We then used the following year's results for those similar players to project how this year's players will do in 2023. You can read more about the similar player model details here.
Average Draft Position Model
We incorporated market data into our projections, by looking at average draft position (ADP) for players. We converted each player's ADP into expected fantasy points, based on historical draft outcomes at each position. You can read more about the ADP model and converting to expected fantasy points here.
Team Usage Model
Finally, we looked at league-wide and team-specific trends on how touches, yards, and touchdowns were distributed among positions, and between players at each position. For example, the RB1 (the starting running back) for the Tennessee Titans has a different volume expectation than the RB1 for the Buffalo Bills, based on how the teams have utilized those roles in the recent past.
We multiplied the percentage estimates for each role by the 2023 team projections to get role-based fantasy point projections. We then assigned players to each role to get player point projection based on team usage trends.You can read more about our team usage model here.
Putting Them All Together
We combined the three fantasy points outputs, with the Similar Player Model weighing most heavily, followed by ADP Model (to incorporate market data) and then team usage. (As we noted in our Similar Player explanation, we also now incorporate market ADP data as part of the "similar player" analysis as well.)
For many players, the three model projections were very similar. But there are exceptions. If you see a player where our projection is either above or below the consensus, then there are three main explanations:
the player similarity scores were either really good or really poor for that player, relative to others with a similar ADP;
the team usage trends and our role assignment for that player put him, specifically, out of line with consensus (say, he's being drafted like a WR1 but he's really a WR2); or
the overall team projection (and thus how big the overall points "pie" is that the player can get a piece of) doesn't match the team's combined ADP-based projection, meaning that somebody (often, multiple players) on the team needs to be higher or lower than the consensus in order to make the numbers work.
Why are Your Projections Lower Than Other Sites?
You may notice that our player projections are lower across the board than those from some other websites. Depending on which player you compare, they could also be lower than full 2023 totals for some stars.
Austin Ekeler, for example, had 1,637 yards from scrimmage and 18 total touchdowns last year. This year, we project Ekeler for 1,318 yards and 11.0 touchdowns.
The primary reason is that plenty of sites project stats based on an assumption the player plays all year. Our projections, meanwhile, include the real risk of injury and missed games. The ADP and Similar Players models use actual fantasy scoring of players, which includes seasons where games were missed to injury. Ekeler's similar player-seasons, for example, include two seasons each of Brian Westbrook, Alvin Kamara, Jamaal Charles, and Matt Forte. Overall, his comparable players averaged missing just over two games the next season, and pro-rated to a 17-game schedule averaged 14.5 games.
Real results that include injuries means our projections are a bit lower. If we knew Ekeler would play every game again, he would be projected for over 1,700 yards from scrimmage. But don't worry, everyone is being projected under the same method. That means everything is relative, and all running backs are projected with less than 17 games played. So you should look at the projection differences between players. Ekeler is still near the top of our PPR running back rankings in 2023, even if he is projected, on average, to have fewer yards and touchdowns than in 2022.
One indication that our projections are more accurate is that when we have had a difference of at least 100 yards or at least one touchdown from the player prop lines on season yards or touchdowns offered, a pick in the direction of our projection has hit more than 65% of the time in each of the last three seasons. Last year, we posted some of our picks based on these projections in our Staff Picks section, and preseason player props on over/unders went 15-7.
Going Forward
The above explains the methods used to generate the initial projections for 2023. These projections should be good at the outset of players reporting for training camp, but could change with news about depth chart changes once the season approaches.
Most news in the preseason should not affect overall team projections, and not have much impact on established veterans with clear roles. However, injuries can happen, which can shift expected roles. Some depth chart battles are also less clear now. If more information emerges, we will adjust percentages for some situations.
One example is a wide receiver situation where it is unclear who the starters are. That's the case in Carolina, where the current projections are very similar for a top four of veteran free agent signings Adam Thielen and D.J. Chark, rookie Jonathan Mingo, and third-year player Terrace Marshall. Based on our similar player projections, their respective ages and draft value and production, those players look very similar in risk profile. But as we get into the season, we'll get a sense of who is getting more reps with the first team, and tweak the outlook in those cases.
But the key to all of this is that our team projections match our player projections. Our player projections are in line with the expected team performance. If a team is projected for 4,000 passing yards, then the backs, receivers, and tight ends will be projected to have 4,000 receiving yards altogether.