Staff Betting Picks For The 2022 NCAA Tournament
Our staff picks for the 2022 NCAA Tournament combine algorithmic model predictions with hands-on team analysis.
March 31, 2022 - by Jason Lisk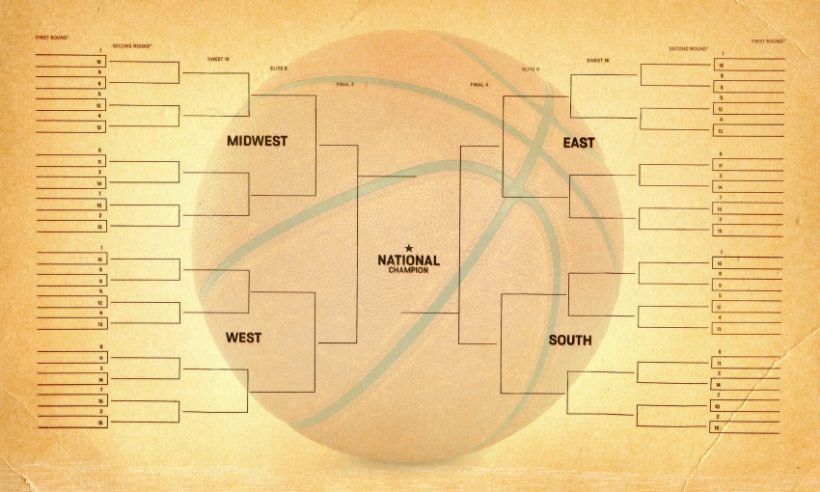 About These Picks
In the weeks leading up to the NCAA Tournament, we do a lot of hands-on team research. The goal is to identify things that happened during the college basketball regular season, such as lineup changes and player injuries, that may negatively impact the accuracy of algorithmic prediction models.
This research often reveals insights that lead us to believe there is value in a specific NCAA Tournament bet. We've been tracking how this handicapping approach has performed over the past several years, as well as refining our processes around identifying our favorite picks.
For March Madness 2022, we are now sharing some of these "staff picks" with our premium subscribers for the first time.
Final Picks Results for 2022
NCAA TOURNAMENT & OTHER CBB PICKS
Picks Settled: 34
Results of Settled Picks: 19-15 for +7.6 units
ALL MARCH PICKS
Picks Settled: 84
Results of Settled Picks: 48-36 for +20.1 units
Pick history for pre-tournament picks is posted here.
(Last Update: Tuesday, April 5 at 10:00 a.m. ET)
---
Archived NCAA Tournament & NIT Pick Results
| | | |
| --- | --- | --- |
| Tuesday, March 15 | Indiana -4 (vs. Wyoming) | Won 66-58 |
| | Santa Clara +3.5 (at Washington State) | Lost 50-63 |
| Thursday, March 17 | Providence -2 (vs. South Dakota State) | Won 66-57 |
| | New Mexico St +6.5 (vs. Connecticut) | Won 70-63 |
| | Georgia State +23.5 (vs. Gonzaga) | Won 72-93 |
| | Indiana +3 (vs. St. Mary's) | Lost 53-82 |
| | Murray State -2 (vs. San Francisco) | Won 92-87 (OT) |
| Friday, March 18 | Jacksonville State +15.5 (vs. Auburn) | Lost 61-80 |
| | UAB +8.5 (vs. Houston) | Lost 68-82 |
| | Colgate +7.5 (vs. Wisconsin) | Won 60-67 |
| Saturday, March 19 | North Carolina +5.5 (vs. Baylor) | Won 93-86 (OT) |
| | Baylor to Miss Sweet 16 +250 (Futures pick on March 14) | Won 93-86 (OT) |
| | Saint Peter's +7.5 (vs. Murray State) | Won 70-60 |
| | Memphis +10 (vs. Gonzaga) | Won 78-82 |
| Sunday, March 20 | Ohio State +5 (vs. Villanova) | Lost 61-71 |
| | Texas Tech -8 (vs. Notre Dame) | Lost 59-53 |
| | Virginia PK (at North Texas) | Won 71-69 (OT) |
| | Purdue to Miss Sweet 16 +184 | Lost 71-81 |
| | Arizona to Miss Sweet 16 +350 | Lost 80-85 (OT) |
| Monday, March 21 | Abilene Christian +1.5 (vs. Ohio) | Won 91-86 |
| Tuesday, March 22 | St. Bonaventure +3.5 (vs. Virginia) | Won 52-51 |
| | UTEP -4.5 (vs. Southern Utah) | Lost 69-82 |
| Thursday, March 24 | Chet Holmgren to Score 15 or More Points (-125) | Lost, 11 points, fouled out |
| | Gonzaga -9.5 (vs. Arkansas) | Lost 68-74 |
| Friday, March 25 | Saint Peter's +12.5 (vs. Purdue) | Won 67-64 |
| | Kansas -7.5 (vs. Providence) | Lost 66-61 |
| | Combined Seed Number of Final Four Teams Over 10.5 -130 (2-unit Futures play from 3/16) | Won, clinched with No. 8 UNC win over UCLA |
| Saturday, March 26 | Arkansas +4 (vs. Duke) | Lost 69-78 |
| Sunday, March 27 | North Carolina to Make FF +380 (Futures pick on 3/22, pre-Sweet 16) | Won 69-49 |
| Tuesday, March 29 | St. Bonaventure -1.5 (vs. Xavier) | Lost 77-84 |
| | Texas A&M -2 (vs. Washington State) | Won 72-56 |
| Saturday, April 2 | South winner to win Final Four +400 (Futures pick on 3/16) | Lost 65-81 |
| | North Carolina +4 (vs. Duke) | Won 81-77 |
| Monday, April 4 | North Carolina +4 (vs. Kansas) | Won 69-72 |
---
Archived Pick Writeups
Released Monday, March 14 at 2:05 p.m. ET
Georgia State +23.5 (vs. Gonzaga)
---
Released Monday, March 14 at 2:05 p.m. ET
Baylor to Miss Sweet 16 +250
---
Released Monday, March 14 at 2:05 p.m. ET
Purdue to Miss Sweet 16 +184
---
Released Tuesday, March 15 at 9:50 a.m. ET
Indiana -4 (vs. Wyoming)
---
Released Tuesday, March 15 at 6:30 p.m. ET
Santa Clara +3.5 (at Washington State)
---
Released Tuesday, March 15 at 6:30 p.m. ET
Arizona to Miss Sweet 16 +350
---
Released Wednesday, March 16 at 2:40 p.m. ET
Indiana +3 (vs. Saint Mary's)
---
Released Wednesday, March 16 at 2:40 p.m. ET
Combined Seed Number of Final Four Over 10.5, -130
---
Released Thursday, March 17 at 8:40 a.m. ET
Providence -2 (vs. South Dakota State)
---
Released Thursday, March 17 at 8:40 a.m. ET
New Mexico State +6.5 (vs. Connecticut)
---
Released Thursday, March 17 at 8:40 a.m. ET
Murray State -2 (vs. San Francisco)
---
Released Friday, March 18 at 10:50 a.m. ET
Jacksonville State +15.5 (vs. Auburn)
---
Released Friday, March 18 at 10:50 a.m. ET
Colgate +7.5 (vs. Wisconsin)
---
Released Friday, March 18 at 1:15 a.m. ET
UAB +8.5 (vs. Houston)
---
Released Saturday, March 19 at 11:25 a.m. ET
Saint Peter's +8.5 (vs. Murray State)
---
Released Saturday, March 19 at 11:25 a.m. ET
North Carolina +5.5 (vs. Baylor)
---
Released Saturday, March 19 at 1:05 a.m. ET
Memphis +10 (vs. Gonzaga)
---
Released Sunday, March 20 at 11:00 a.m. ET
Texas Tech -8 (vs. Notre Dame)
---
Released Sunday, March 20 at 11:00 a.m. ET
Ohio State +5 (vs. Villanova)
---
Released Sunday, March 20 at 11:30 a.m. ET
Virginia PK (at North Texas)
---
Released Monday, March 21 at 9:40 a.m. ET
Abilene Christian +1.5 (vs. Ohio)
---
Released Tuesday, March 22 at 10:00 a.m. ET
North Carolina to Reach Final Four, +380
---
Released Tuesday, March 22 at 10:00 a.m. ET
UTEP -4.5 (vs. Southern Utah)
---
Released Tuesday, March 22 at 10:30 a.m. ET
St. Bonaventure +3.5 (at Virginia)
---
Released Wednesday, March 23 at 12:00 p.m. ET
Saint Peter's +12.5 (vs. Purdue)
---
Released Thursday, March 24 at 9:55 a.m. ET
Chet Holmgren to Score 15 or More Points, -125
---
Released Thursday, March 24 at 9:55 a.m. ET
Gonzaga -9.5 (vs. Arkansas)
---
Released Thursday, March 24 at 9:55 a.m. ET
Kansas -7.5 (vs. Providence)
---
Released Saturday, March 26 at 8:25 a.m. ET
Arkansas +4 (vs. Duke)
---
Released Tuesday, March 29 at 9:40 a.m. ET
St. Bonaventure -1.5 (vs. Xavier)
---
Released Tuesday, March 29 at 9:40 a.m. ET
Texas A&M -2 (vs. Washington State)
---
Released Thursday, March 31 at 5:50 p.m. ET
North Carolina +4 (vs. Duke)
---
Released Wednesday, March 16 at 2:40 p.m. ET
South Region Winner to Win National Championship +400
---
Released Monday, April 4 at 10:20 a.m. ET
North Carolina +4 (vs. Kansas)